Dell UltraSharp UP3214Q 4K Ultra HD Monitor

Posted on 03-07-2014 - 0 Comments
Hot Hardware have been taking a look at the Dell UltraSharp UP3214Q 4K Ultra HD Monitor:



Quote:

"Wielding a 3840x2160 resolution, there's a massive amount of screen real estate to play with on the UP3214Q, especially for multitasking chores, content creators who routinely work with large images or videos, and power users in general. Even gamers can get in on the action, though the refresh rate maxes out at 60Hz (via DisplayPort) and you'll need a burly setup to push gaming pixels around at 4K.

In addition to having four times as many pixels to play with compared to a 1080p monitor, the UP3214Q boasts wide color coverage including 99 percent AdobeRGB and 100 percent sRGB, along with wide viewing angles (176 degrees vertically and horizontally). Short and sweet, Dell is positioning the UP3214Q as a high-end workhorse for professionals and enthusiasts alike. The question is, can it deliver? That's what we aim to find out."

Read more here.
---
BitFenix Colossus M MicroATX Computer Case

Posted on 03-06-2014 - 0 Comments
Benchmark Reviews have been taking a look at the BitFenix Colossus M MicroATX Computer Case - here's a snippet from their review:



Quote:

"Finishing up a run of new cases based on the Prodigy, BitFenix has started shipping their Colossus M. Taking its name from one of BitFenix's first full-tower enclosures, the Colossus M inherits the original's distinctive lighting and combines it with the familiar internals of the micro-ATX Prodigy M. Offering a different approach from the smooth lines of the Phenom and the airflow of the Prodigy, the Colossus M wraps an angular, soft-touch shell around familiar internals while adding a few new tricks in the process. Have they saved the best for last? Benchmark Reviews has the micro-ATX Colossus M on hand (model BFC-CLM-300-KKLS1-RP), so let's take a closer look at the unique traits that define this mini-Colossus."

Read the full review here.
---
XSPC RX360 V3 Radiator

Posted on 03-05-2014 - 0 Comments
Pure Overclock have reviewed the XSPC RX360 V3 Radiator which currently retails for less than $100:



Quote:

"The 2013 was an exciting and busy year for XSPC. The company introduced over a dozen new products: the new Photon reservoir, G1 Sniper M5 motherboard water-block, eye-catching compression fittings and the pump tops – just to name a few.

Once again XSPC has unleashed another revision of the RX radiator series. The RX radiator series are the most popular radiator among the water-cooling enthusiasts for the value and performance. Despite this, its design technology is a bit dated and today's modern radiators from competitors have been surpassing the RX radiators. That brings us to today's review. We'll analyze the new and improved version of the RX360 V3 radiator to see how it stacks up to its predecessor and its competition."

Read more here.
---
WD My Cloud EX2 2-Bay Personal Cloud NAS

Posted on 03-04-2014 - 0 Comments
Legit Reviews have been taking a look at the WD My Cloud EX2 2-Bay Personal Cloud NAS:



Quote:

"WD's Personal Cloud Storage devices aimed at home network-attached storage (NAS) users has been steadily growing since the My Cloud was first announced in October 2013. WD followed that up with a 4-Bay model called the My Cloud EX4 in November 2013 for those that were looking for data redundancy and more storage capacity. The one obvious product that was missing was a 2-bay product, but that all changed with the announcement of the My Cloud EX2 today. The My Cloud EX2 is WD's answer to those looking for a fully featured 2-bay NAS device. The My Cloud EX2 uses the same firmware and user interface as the other My Cloud products, but utilizes a different hardware platform and obviously is a different form factor."

Read their full review here.
---
Corsair Vengeance Gaming Gear

Posted on 03-03-2014 - 0 Comments
Bjorn 3D have been taking a look at a gaming mouse, keyboard and headset from the Corsair Vengeance range - here's a snippet from their review:



Quote:

"Corsair is a well-known brand at this point in the PC DIY sector and as a natural progression in an attempt to meet the total solution package for end users they have started to make a move into many extra markets beyond just DRAM where they first started. As a result they have moved into things such as core components (Case, Power and Cooler) along with now progressing into gaming peripherals.

Today we have a chance to look at a full gaming gear set from the team at Digital storm which is now a partner with Corsair, so the gear you see here today are all available as accessories to the high-end systems offerings from the team at Digital Storm."

Read the full review at Bjorn 3D
---
XFX Type01 Bravo Case

Posted on 02-28-2014 - 0 Comments
Kit Guru have reviewed the XFX Type01 Bravo Case, which is the first computer case developed by XFX. Here's a snippet about what they thought of it:



Quote:

"Overall we are impressed with what the Type01 Bravo brings to the table and it is a good indication that XFX have a bright future ahead if they continue to design chassis for the enthusiast audience. It is clear that XFX are trying to differentiate themselves from the competition from an aesthetic point of view – as the Type01's design is unique.

Even though the Type01 is finished almost entirely in plastic, it is crafted to high standards and underneath the plastic is a sturdy steel backbone. For those people who have a particular aversion to plastic we understand that the 'Alpha' version of the case will be constructed from high grade aluminum … so it may be prudent to wait for that version."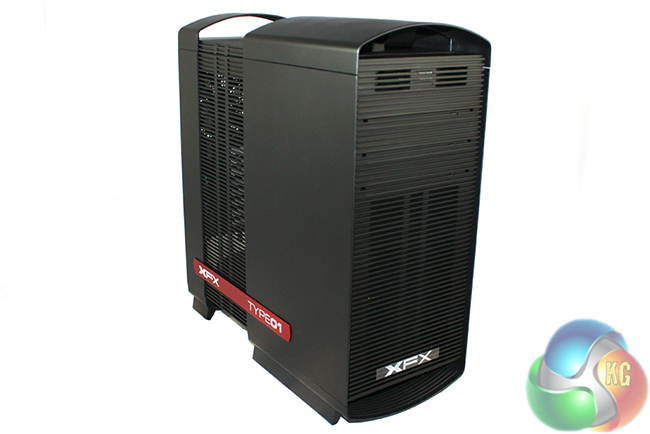 Read their full review here.
---
Kaveri Hybrid CrossFire: The A10-7850K & A10-7700K With R7 240 & 250

Posted on 02-27-2014 - 0 Comments
eTeknix have reviewed the Kaveri Hybrid CrossFire: The A10-7850K & A10-7700K with R7 240 & 250:



Quote:

"Kaveri represents another significant step forward for integrated graphics performance but realistically it still isn't even on the same playing field as true discrete graphics solutions which aren't as limited by memory bandwidth or physical space. However, AMD has always had a solution for making its APU graphics performance more competitive and this solution is known as "Hybrid CrossFire". However, AMD has recently changed the nomenclature and Hybrid CrossFire is now dubbed "Dual Graphics" so this will be used in this article interchangeably with Hybrid CrossFire.

The term "hybrid" in Hybrid Crossfire is coined because it is a hybrid amalgamation of "discrete-class" integrated graphics on the APU with a discrete graphics card. The logic of CrossFire is still retained in Hybrid CrossFire – you should pair two similar graphics processors to scale extra performance through synchronisation and joint GPU processing. In the case of Hybrid CrossFire you aren't dealing with only graphics cards like you would be with normal CrossFire, but instead GPUs so it can be problematic, though the objective is still to pair similar parts. AMD does set out some official recommendations for which R7 series GPUs you should pair off with each Kaveri APU – we will detail those recommendations on the next page. A final thing to briefly mention is frame pacing. AMD have released a driver fix for frame pacing which effectively fixes the problem of delayed "runt" frames. In our case we have enabled the frame pacing driver but we lack the equipment to show you how effective this frame pacing driver is. However, we can point you to PCPer who have investigated the driver fix to show that it does solve the problem and offers identical performance to what you would get with the frame pacing setting turned off."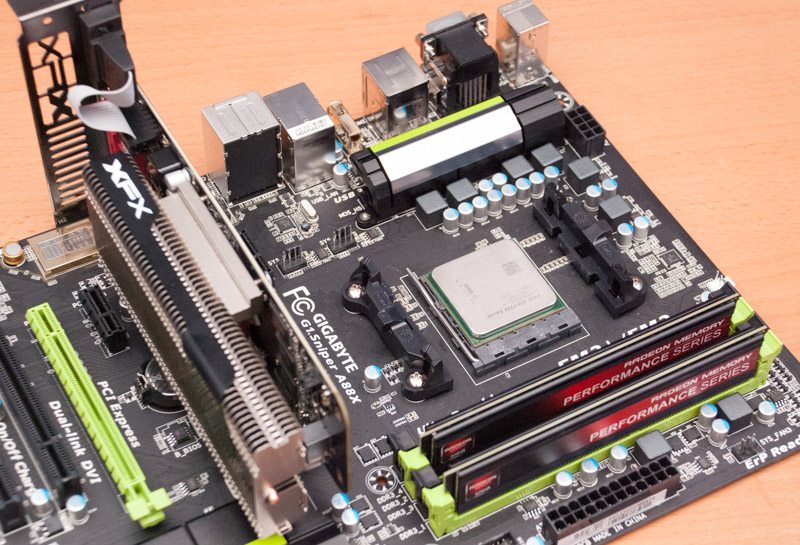 Read more here.
---
Microlab S325 Soundbar

Posted on 02-25-2014 - 0 Comments
Hardware Heaven have reviewed the Microlab S325 Soundbar:



Quote:

"When buying a display, whether it be TV or monitor, the prime concern for consumers is likely the picture quality. Brand and price is no doubt up there too and design probably matters to some too... quite often though an important aspect is overlooked. How is the sound on the product? To be fair, that is hard to rate in a showroom environment and impossible when shopping online so it is no surprise that many displays are average in the sound department, or even disappointing.

Today we are looking at a product which is designed to add a little more quality to the audio provided by TVs. The Microlab S325 soundbar can be mounted on the wall or placed on a shelf in the TV unit and with three inputs, including optical while, adopting an aggressive price it could be ideal for those looking to enhance their entertainment experience."

Read more here.
---