Nvidia GeForce GTX 780 3GB Graphics Card

Posted on 05-23-2013 - 0 Comments
eTeknix have reviewed the Nvidia GeForce GTX 780 3GB Graphics Card which performs well against similar cards in the same category:



Quote:

"Itís that time of year again where NVIDIA have a new series of cards in the pipelines and as we have seen running up to today, the number of rumours and leaks that have been flying about are as profound as ever. For some this leads to pure confusion as to what is to be seen and what is complete rubbish, and for people like myself it leads to pure frustration as I know all the true facts and figures, meaning that when I see the rumours and false facts floating around I can do nothing but sit and wait until the NDA lifts to put a number of these claims to rest with the real specifications and performance figures behind the new cards.

So here we have it, the GTX 780 Ė the first in the new line of Kepler based 700 series cards and before we get too far into the nitty gritty of whatís new in the 700 series, I want to make the following fact clear and true Ė the GTX 780 CANNOT be flashed in any way to effectively turn it into Titan. There are a number of reasons for this; first off, whilst both cards share the same GK110 core, the 780 has far less CUDA cores, is a different revision of the core chip and has less texture units on-board. On top of this, there is also half the amount of video memory and a number of components in the power region of the PCB are missing as the 780 does not require these as opposed to Titan.

Point out of the way, NVIDIAís new 700 series cards are here to replace the ever popular 600 series, although they are not a re-hash and re-brand of 6xx cards as some may presume. Whilst the GK110 cores may be featured on both 600 and 700 series cards, they will have subtle variances to them, mainly on the front of CUDA core count and texture filters and so forth."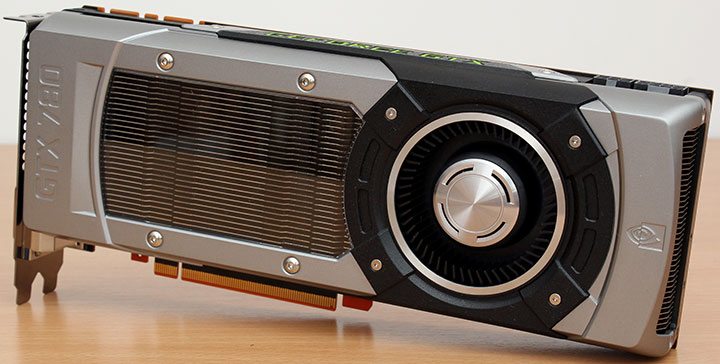 You can read more here.
---
Star Wars: The Old Republic Gaming Mouse

Posted on 05-22-2013 - 0 Comments
Mad Shrimps have reviewed the latest gaming mouse from Razer - the Star Wars Old Republic Gaming Mouse:



Quote:

"If you have used the Naga series before, using the SWTOR mouse would be like a walk in the park; if not, you would need some time to get used to the multiple button layout and Razer comes further in our help with the two sets of trainers, which can be placed in the positions of our choices. The game is well known for having quite a few abilities which cannot be accessed optimally at once by only using the keyboard so the mouse must also jump in and help; with the 12 buttons from the side we will be able to perform the actions even faster especially when this is needed more like PVE or in scenes where combined effort is required like killing world bosses.

The mouse is equipped with a 3.5G Laser which does not feature stellar DPI values (5600DPI maximum) with a polling rate of 1000Hz. Since the mouse is mostly suited for RPGs and MMOs which require a lot of key combinations and not shooters, this is not an issue at all."

You can read more here.
---
Truly Ergonomic Mechanical Keyboard Model 207

Posted on 05-21-2013 - 0 Comments
Lan OC have reviewed the Mechanical Keyboard Model 207 from Truly Ergonomic - here's a snippet:



Quote:

"When it comes to ergonomic keyboards there are only a few to pick from and, for the most part, all of those are rubber dome keyboards. Ergonomic mechanical keyboards are really limited to two different models, one being the Truly Ergonomic. Today we are going to take a look to see how it compares to everything I have tested to date. I expect an adjustment period just to its shape alone, but as a writer by trade I am very curious how it will affect me day to day. The gamer in me is just as curious on how it will perform in game as well. Letís take a closer look."

You can continue reading here.
---
PowerColor Radeon HD 7790 TurboDuo Video Card

Posted on 05-20-2013 - 0 Comments
Hard OCP have reviewed the PowerColor Radeon HD 7790 TurboDuo Video Card:



Quote:

"While a standard Radeon HD 7790 is designed to run at 1GHz, PowerColor has taken the liberty to add a factory overclock to its board. The overclock added an additional 75MHz or 7.5% faster speeds, bringing the core operating speed up to 1075MHz. The PowerColor Radeon HD 7790 TurboDuo supports 1GB of GDDR5 memory, which will run at the standard 6GHz. These clock speeds put the PowerColor Radeon HD 7790 TurboDuo in line to compete with all major brand name companies that have released customized versions of the HD 7790.

The key feature that PowerColor is debuting with this video card is the TurboDuo cooling system. The TurboDuo cooling system begins its cooling with a single S-shaped copper heat pipe that directly contacts the GPU. The copper heat pipe carries heat from the GPU and distributes it to three sections of the heatsink. The heatsink is made of aluminum and is designed with many small fins. Each fin adds more surface area for heat to spread to. The two fans will blow directly across the heatsink to remove the heat that gathers on each fin. Located on the back of the PCB is the aerodynamics kit which are dual cooling vents designed to increase airflow and assist heat dissipation. Heat will be partially be exhausted through these into the case, and then out of the case via the rear exhaust fan. PowerColor states that the TurboDuo cooling technology provides the board 10% cooler operating temperatures while remaining 5% quieter than the reference design."

You can read more here.
---
OCZ Vertex 3.20 240GB Solid State Drive

Posted on 05-17-2013 - 0 Comments
OCIA have reviewed the OCZ Vertex 3.20 240GB Solid State Drive - here's a snippet:



Quote:

ďIf it isn't broken, don't fix it.Ē That appears to be the approach that OCZ Technology has taken with their latest solid state drive, the Vertex 3.20. This reimagined drive continues the Vertex legacy that started way back in 2009 and in many ways is very similar to the first Vertex 3 that we previewed in early 2011.

The Vertex 3 proved to be the fastest solid state drive we had tested to date, managing to outpace the company's RevoDrive X2 PCIe SSD in some tests. It was one of the first SATA 6Gbps drives we tested and the first powered by the SandForce 2881 controller. Provisioning was also low compared to other drives we tested around the same time. Simply put, there wasn't much not to love.

The key difference this time around, however, is the selection of MLC NAND. As the name indicates, the Vertex 3.20 uses 20nm MLC NAND compared to the larger 25nm / 34nm variants found on the original Vertex 3. It's part of a market-wide push for smaller flash across the board. That aside, everything else under the hood remains virtually the same although LSI now owns SandForce.

You can read more here.
---
Fractal Design Tesla R2 1000W PSU

Posted on 05-15-2013 - 0 Comments
Kit Guru have reviewed the Fractal Design Tesla R2 1000W PSU:



Quote:

"Today we are looking at the Fractal Design Tesla R2 1000W, a high output power supply which achieves a very competitive price point in the United Kingdom, around £130 inc vat. While this unit isnít modular, it does achieve 80 Plus Gold Certification and has a full 3 year warranty. Is it worth the modest outlay?

The Tesla R2 utilises a single +12V rail and has a large 135mm fan inside which is temperature controlled. There are three other models in the Tesla R2 range, a 500W, a 650W and a 800W unit. We looked at the Newton R3 1000W back in March, although it is more expensive, modular and 80 Plus Platinum certified.

In the UK the Newton R3 1000W ships with a £35-£40 price premium over the Tesla R2 1000W."

You can continue reading here.
---
Crucial M500 480 GB

Posted on 05-14-2013 - 0 Comments
Tech Power Up have reviewed the Crucial M500 480 GB solid state drive:



Quote:

"Crucial, a subsidiary of Micron, a world leader in memory and flash production, has established itself on the solid state storage market with their Crucial C300 and m4 SSDs. They have now released the M500 that was demonstrated as 1 TB variant using Micron's new 128 Gbit MLC NAND die at CES earlier this year.

Today, we are reviewing the 480 GB version of the Crucial M500. It is based on an updated Marvell 88SS9187-BLD2 controller and Micron 20 nm MLC flash. The new flash chips use a 128 Gbit die to increase page size from 8 KB to 16 KB, which increases sequential throughput and makes page management easier since the controller needs to store data for each page and now only has to worry about half the number of pages.

Crucial's M500 is available in capacities ranging from 128 GB to 1 TB. The M500 480 GB in this review currently retails at $395."

Read more here.
---
Thermaltake Knucker Plunger Gaming Keyboard

Posted on 05-13-2013 - 0 Comments
Benchmark Reviews have taken a look at the Thermaltake Knucker Plunger Gaming Keyboard:



Quote:

"In today's throw-away culture it seems that nothing is sacred anymore. Spending ~$100 on a keyboard seems like nothing to some folks with disposable income, but not all of us have that luxury. To this end Thermaltake's Tt eSPORTS division have created the Knucker Plunger Gaming Keyboard (model: KB-KNK00B ).

The Knucker Gaming Keyboard was designed and priced to sit partially between regular rubber dome keyboards and mechanical switch keyboards. The end result is what Thermaltake call 'Plunger switch technology', a semi-mechanical rubber dome setup that gives tactile feel of mechanical switches at a much lower cost. Here at Benchmark Reviews we aim to give you the information you want without all the hype, so you can make an educated decision for yourself. Read on to find out if the Knucker keyboard is all that it promises to be."

Read more here.
---