Silverstone Raven RVZ01 Mini-ITX Case

Posted on 04-23-2014 - 0 Comments
Hardware Asylum have reviewed the Silverstone Raven RVZ01 Mini-ITX Case - here's a snippet:



Quote:

"In this review we will be looking at the new Raven RVZ01 from Silverstone. One of the latest trends in the enthusiast hardware world is to build high powered small form factor machines. This might be a response to SteamOS and the promise of playing PC games in the living room or the realization that you donít need a monster motherboard to build a high-end system. Silverstone is no stranger to small case designs and the RVZ01 will not dissapoint.

While Steam Machine comes to mind when you think of small cases you must remember that a Steam Machine is nothing more than a PC running a version of Linux designed to play games. The hardware and cooling are very much personal computer so why not use it for that."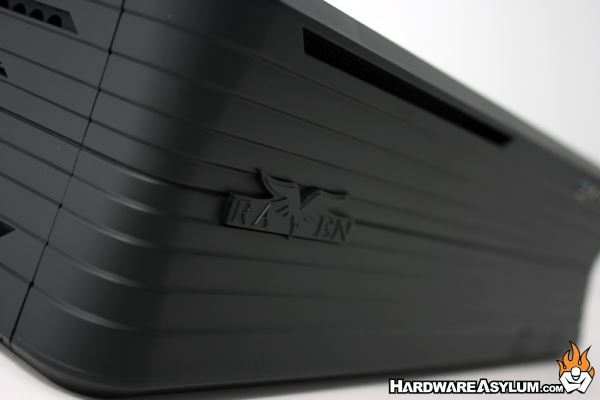 Read more here.
---
Sapphire Vapor-X R9 290 Tri-X OC Video Card

Posted on 04-22-2014 - 0 Comments
Legit Reviews have had the Sapphire Vapor-X R9 290 Tri-X OC Video Card on their test bench this week - here's a snippet:



Quote:

"The Radeon R9 290 GPU came out in November 2013, making it almost 6 months old, and while it isnít the top of the line model it still has some impressive specifications. Powered by a single 28nm AMD Hawaii GPU, it features 2560 Stream processors running at 947MHz, and 4GB of GDDR5 memory clocked at 5000MHz. Sapphire has taken those specifications and boosted them a little with their Overclocked edition. The Stream processors are running at 1030MHz, and the 4GB GDDR5 memory has been clocked to 5600MHz. Sapphire doesnít stop there, they have also added their Tri-X Cooling which features three fans rather than the standard two fans, and their Vapor-X technology to their Vapor-X R9 290 Overclocked which is currently available as part number 11227-04-40G for $499.99 shipped; a 2 year warranty is included at that price."

Read their full review here.
---
GeForce GTX 780 Ti Round Up: EVGA, Gigabyte, MSI

Posted on 04-18-2014 - 0 Comments
Hot Hardware have been taking a look at the GeForce GTX 780 Ti graphics cards from EVGA, Gigabyte and MSI - here's a snippet:



Quote:

"Do you know what gets our juices flowing even more than high-end hardware? It's having the opportunity to wrangle and evaluate multiple versions of a top-tier product. In this case, we've gone out and collected NVIDIA GeForce GTX 780 Ti graphics cards from three different enthusiast brands: EVGA, Gigabyte, and MSI. Each of the cards in this roundup go above and beyond NVIDIA's reference blueprint -- they're all factory overclocked, custom cooled, and designed to run quiet so you can hear when an enemy tries to sneak up on you.

Before we discuss each individual card, let's take a moment to recap the GeForce 780 Ti. This is one of NVIDIA's fastest single-GPU consumer graphics cards, second in gaming performance only to the GeForce Titan Black. Unlike the original Titan, NVIDIA's Titan Black features slightly faster core and boost clockspeeds compared to the 780 Ti. However, each of the three cards we gathered for this roundup offer even higher clockspeeds than the Titan Black, and without the $300 pricing premium to boot."
---
Sentey Vibros Gaming Headset

Posted on 04-17-2014 - 0 Comments
Modders Inc have reviewed the Sentey Vibros Gaming Headset - here's a brief excerpt:



Quote:

"Sound. Sound influences almost everything we experience. From the sound of a gentle wind, a babbling brook or an AK-47 being fired in your direction. Sound has a lot to do with the way we react. The devices we use to listen to sounds, such as speakers, headsets, earbuds, etc. must be able to reproduce the sounds accurately. Speakers that donít reproduce sounds well can take a good movie or game and ruin it. Think Iím kidding? Try playing Battlefield 4 with bass and mid-range turned all the way down and the treble all the way up.

Sentey has recently released their new gaming headset, the Vibros."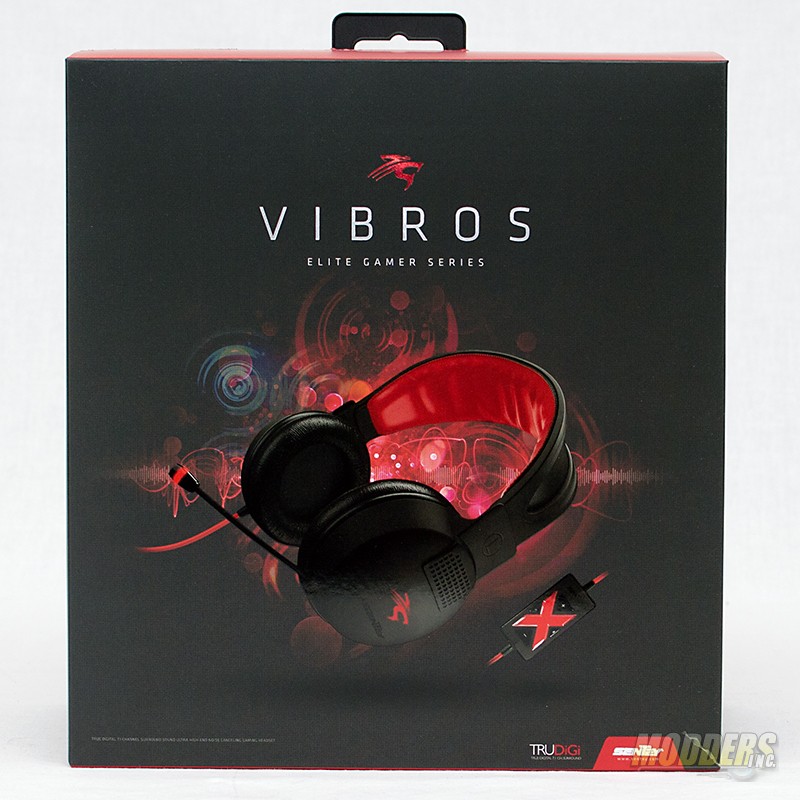 Read more here.
---
Kingston 64GB SDXC Class 3 Memory Card & USB 3.0 MobileLite G3 Reader

Posted on 04-15-2014 - 0 Comments
Pure Overclock have reviewed the Kingston 64GB SDXC Class 3 Memory Card & USB 3.0 MobileLite G3 Reader:



Quote:

"During our visit with Kingston at CES 2014 this year, we had a chance to sit down with them to talk about the new and up-coming flash memory cards that are designed for HD Media use. With the advancing and growing media recording industry, faster and more reliable flash memory cards are on high demand, especially those looking for high capacity to store everything on one card. With the standards of 1080p recording, Ultra HD 2160p and 3D/4K2K resolutions on the horizon, the number of pixels on recording devices can no longer suffice with the slower and lower capacity memory cards.

It has been a couple of months since the initial talk and today we finally got our hands on the Kingston 64GB SDXC Class 3 UHS-I U3 flash memory card. Kingston developed this particular card in three available sizes, 16GB, 32GB and 64GB. The last one will be the memory card we take a look at today.

Kingston was also nice enough to send us the Kingston Mobile Lite G3 SD and Micro-SD card USB 3.0 reader as an extra bonus to be able to test the memory card today. With the speed advancements in the SDXC memory card, we wanted to make sure there are no bottlenecks."

Read more here.
---
Cooler Master Elite 110 Mini-ITX Case

Posted on 04-14-2014 - 0 Comments
Benchmark Reviews have been taking a look at the Cooler Master Elite 110 Mini-ITX Case - here's a snippet:



Quote:

"The Cooler Master Elite 110 Mini-ITX Computer Case is a compact, cube style case that can handle some full sized desktop components, while maintaining a relatively small footprint. With the ability to handle a ATX sized power supply, and desktop graphic cards up to 210mm (8.26 inches), the Elite 110 is aimed at more than just the niche market. Sporting the ability to hold 4 SSDs or 3 HDDs, storage options are not a problem.

In the past I normally stayed away from small or "tight" cases, mainly because they lacked sufficient space, at least for my tastes. But with the ease and portability of the Mini-ITX platform, cases like the Elite 110 offer little sacrifice in the way of full size performance and features."

Read more here.
---
Cooler Master HAF Stacker

Posted on 04-11-2014 - 0 Comments
Tech Power Up have reviewed the Cooler Master HAF Stacker - here's an excerpt from their conclusion:



Quote:

"The Cooler Master HAF Stacker is by no means reinventing the wheel as other case brands have been offering enclosures with the ability to hold two separate systems. But Cooler Master has managed to refine the concept behind doing so well by taking it from being a niche product and making it something with mainstream appeal. The fact that you are able to easily detach the two compartments to rearrange things within the case add to their refinement. Yet Cooler Master was not as thorough as I would like as there is no possibility to turn the second system inside the smaller chassis on without going out and buying an accessory, for example. The entire chassis, top and bottom, also only ships with two basic fans. In a perfect world, the larger chassis should have shipped with two more cooling units in the front. Next, the smaller unit in the set should have been a fully configured 915R since Cooler Master refers to it as such in their specifications table. Those last two points keep this case from moving past our Recommended award."

Read their full review here.
---
MSI GE60 2PE Apache Pro 15.6in Gaming Notebook

Posted on 04-10-2014 - 0 Comments
Kit Guru have reviewed the MSI GE60 2PE Apache Pro 15.6in gaming notebook, but does it provide good quality for the money?



Quote:

"The MSI GE60 2PE Apache Pro 15.6in gaming notebook is an impressive piece of kit. Despite being light and mobile, itís able to play some of the most graphically intense games out there and generate playable frame rates with settings absolutely maxed out.

It isnít going to break 3Dmark world records, but the combination of a Core i7 and Nvidia G860M makes this a very capable gaming notebook that was able to pass all our gaming tests with ease.

MSI have bundled a small 4,400 mAh battery which limits life on the move. When in full gaming mode, the system shuts down in around an hour. A power cable and plug socket will be a necessity for any kind of serious gaming session."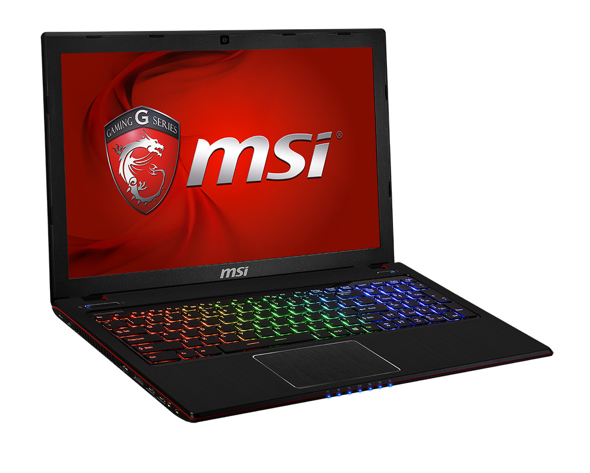 Read more here.
---